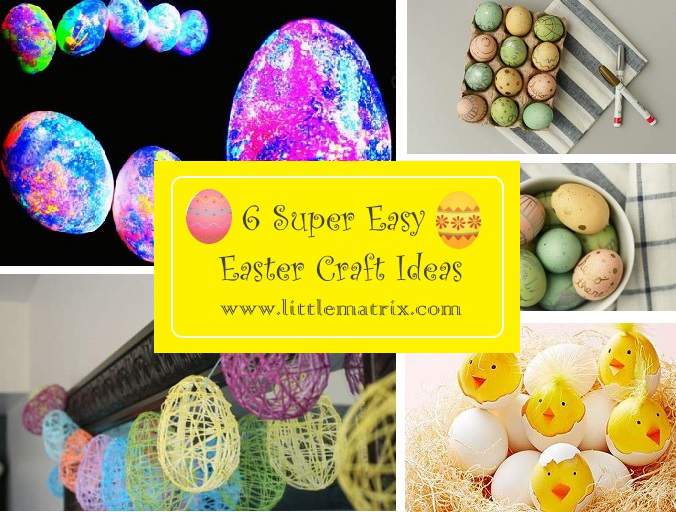 Are you wondering what you could do to decorate the house and have fun with the kids this Easter? These super easy and inexpensive craft ideas will have you ready to welcome the Easter bunny in no time!
Now that all our Christmas decorations are officially stored until the end of the year, (yep, I literally only just took down the fairy lights which had been living in our backyard since November!) now is time to get creative and decorate for another exciting event, EASTER!
I may not be the craftiest of people but I still enjoy putting my creative mind to good use and have fun decorating with my daughter. Every year I look for EASY and inexpensive crafts I can show the kids how to do while making it look like I somewhat know what I'm doing…
Here are some super easy and inexpensive crafts to try this year.
1. String Easter Eggs
At first glance, I thought this one would be too hard to make but I was pleasantly surprised when I saw how easy it really is.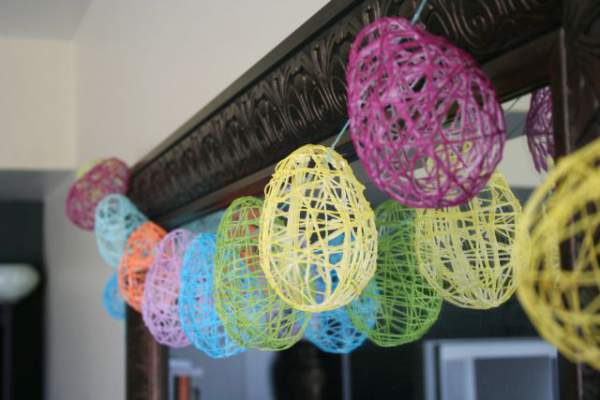 What you'll need:
• 1 pack of balloons
• Various colours of embroidery thread
• 1 cup of liquid starch
• 1/2 cup flour
craftyendeavor.com provides easy to follow instructions with plenty of photos.
2. Bunny Basket
This one is so adorable and so simple to make!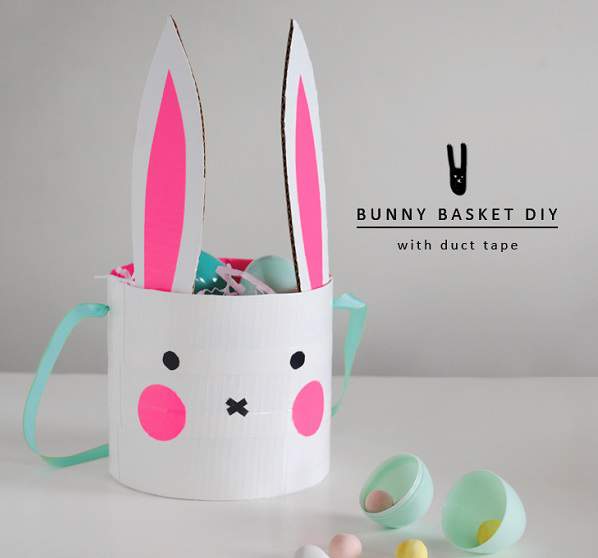 What you'll need for this:
• Cardboard Cylinder for the basket
• Cardboard for the bunny ears
• White Duct Tape or white paper to cover the outside of the basket
• Pink, blue, green or purple Duct Tape for the ears and inside of basket
• Ribbon for the handle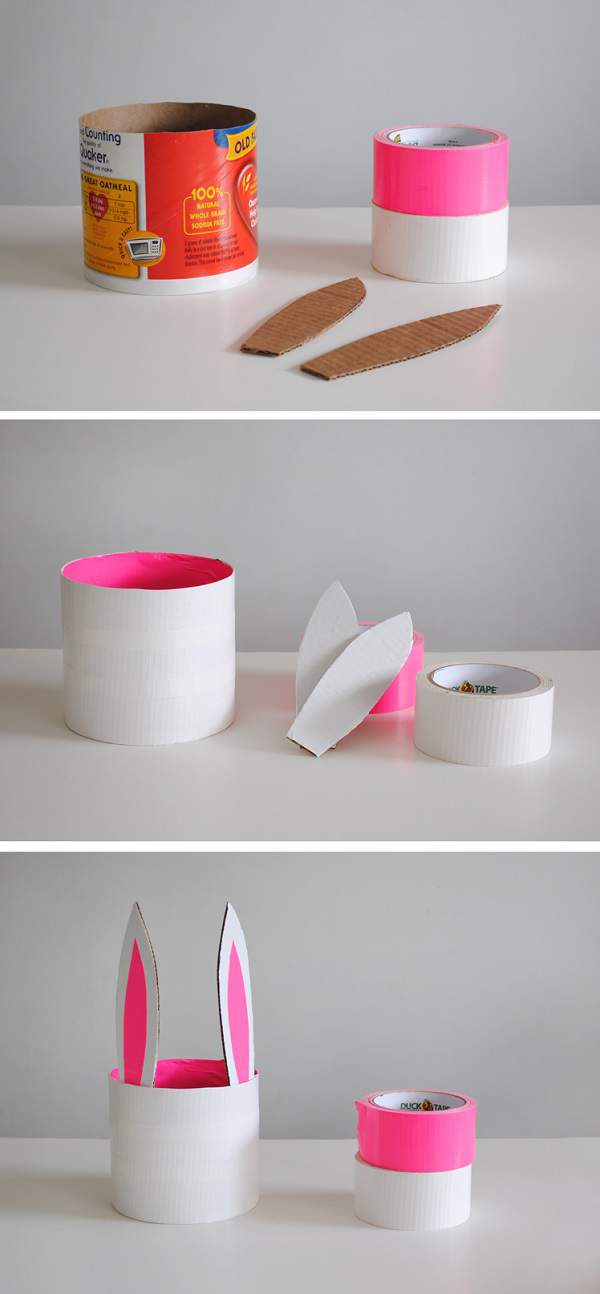 There is a step-by-step tutorial at mermagblog.com which makes it really easy to replicate with the kids. You can even add a handle to it which is great for the Easter egg hunt or to bring goodies to school and share with friends!
3. Easter Egg Chicks
I found this on the Better Homes and Gardens website. These cute Easter egg chicks are easier to make then you may think.
All you need to do is dye the eggs yellow and once dry, you apply a small piece of feather on the top with some glue. Cut out a beak in orange paper and glue it on. For the eyes, you can use a black marker and make two small dots. Finally, place the little chicks inside a piece of cracked eggshell and lay them in a nest of hay or paper raffia.

4. Glow in the Dark Easter Eggs
These look so cool and the best part is that you only need 4 things to make the magic happen!
What you'll need:
• Eggs
• A dollop of Fluorescent or Glow in the Dark paint
• 2/3 Water
• 1/3 Vinegar
You can find the tutorial and other images showing you what it looks like at growingajeweledrose.com

5. Metallic Egg Art
These are absolutely gorgeous. All you need to do for this one is to dye your eggs the colour you want and once they are dry, you draw on the eggs with metallic pens or textas. Full tutorial available here.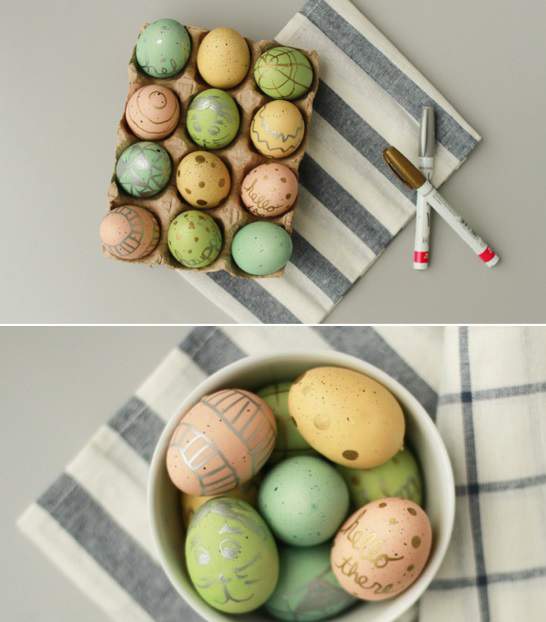 6. Message in Easter Egg
This is so clever and surprisingly easy to make. This would make a cute Easter egg version of the fortune cookie that you could give to the kids (and adults!) at brunch. It would also make a great chocolate-free Easter present. The full photo tutorial is available at poppytalk.com