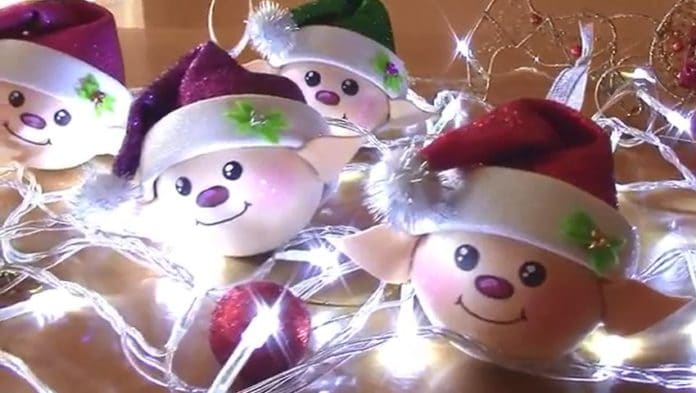 Are you looking for ideas for unique Christmas decorations? This tutorial explains how to make cute little Elf ornaments for your tree or to decorate a garland.
With Christmas at our doorstep, there are so many online tutorials that teach how to make all sorts of decorations such as snowmen, stars and Christmas trees. On the other hand, I found elf decorations to be harder to find.
Needless to say I was delighted to find this video from Innova Manualidades which explains how to make adorable little elves for your Christmas tree or to decorate a garland.
– – – – – – – – – – – – – – – – – – – – – – –
What you'll need:
– Skin color crafting foam sheets
– 6cm (60mm)Polystyrene balls
– Hot glue
– Clothing iron
– Markers
– Ribbons
– Mini Pompoms
– Pencil and scissors
Watch this video to learn how to make the Elf ornaments.

Do you like this Christmas DIY? Please share it with everyone who would love a little magic this Christmas.