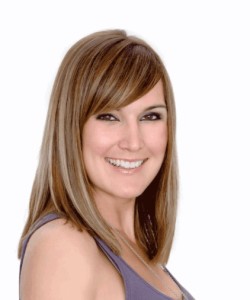 Karine Bertrand – Editor
Karine is a mother of two. She is a food lover and she is always on the lookout for the latest technology to make life just a tiny bit more efficient. Like many other mothers, she juggles a busy work schedule while trying to be the best mama she can be. While her days are sometimes hectic to the point of going completely mad, she doesn't take herself too seriously and is always up for a good laugh and wine!
Sabrina Rogers-Anderson – Writer
Sabrina Rogers-Anderson has come a long way since she wrote her first story about horses when she was six. But she's still just as passionate about using words to help people change their lives whether they want to get fit, improve their sex lives or become better parents. She doesn't mind at all if you refer to her as a "word ninja" – in fact, she secretly hopes you will. Her work has been published in numerous magazines and websites, including Women's Fitness, Men's Fitness, Good Health, Australian Women's Weekly and AskMen.com.
Rhona Reid – Writer
A happy mother of three young children; Rhona, her family, and several chickens live in Sheffield, on the edge of the glorious Peak District in England. She likes reading (given half a chance), cooking and gardening. Rhona also loves the sea and enjoys spending holidays surfing badly or seafishing, in which her special skill is failing to catch anything, ever. Rhona possesses unbridled enthusiasm for storage solutions and nice stationery, and is hoping to become a beekeeper very soon. This is mainly to help boost the bee population, produce her own honey, and to make a busy life that little bit easier; in that special way that only acquiring a swarm of bees can achieve.
Nadia McDonagh – Writer
Nadia is the mother of a very quirky preschooler. She works part time in tertiary education. She is passionate about food (eating and cooking), sport (watching and playing), books (reading and writing) and education (teaching and learning). She is trying to strike the right balance between fun Disney parent and sergeant general with her very strong willed daughter. The short term results are often frustrating and hilarious. The long term results are mostly very positive and exciting.