If you want to throw a memorable baby shower unlike any other ones you've been to, you will love the following themes! Here are some truly original baby shower themes that will have your future child alternating between laughter and tears of joy when she sees the photos.
Before we get into the themes and styling ideas, here's our list of the Best Vintage Baby Shower Decorations, enjoy!
Best Vintage Baby Shower Decorations
5 Fun & Unique Baby Shower Themes
1. Through the Years
Having a baby is a powerful rite of passage that symbolizes passing a torch to the next generation. Thus a generational theme is a great one for a baby shower. Try centering your baby shower around your favorite decade or the decade in which you were born. You can ask people to wear the fashions of the time and research popular games, movies and music from this decade. Play them at the baby shower and watch with delight as nostalgia pours out of your guests.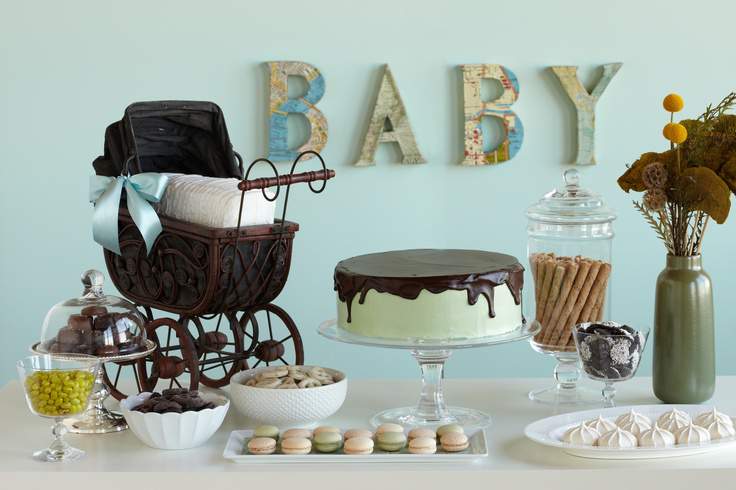 Image Source: Pinterest.com
2. Baby Costumes
If you have a wicked sense of humor, take advantage of the many stereotypes about parents and babies, and have a baby-themed costume party. Have people dress as lactivists, obstetricians, midwives and other people commonly associated with babies, then encourage each person to deliver a monologue about their character. Then have people vote on the best costume and deliver a prize to the winner. Try getting a cake or cupcakes centered around baby themes such as breastfeeding, childbirth, etc. You can also hire a photo booth and use pregnancy and baby related props. You usually get some pretty funny photos out of that one!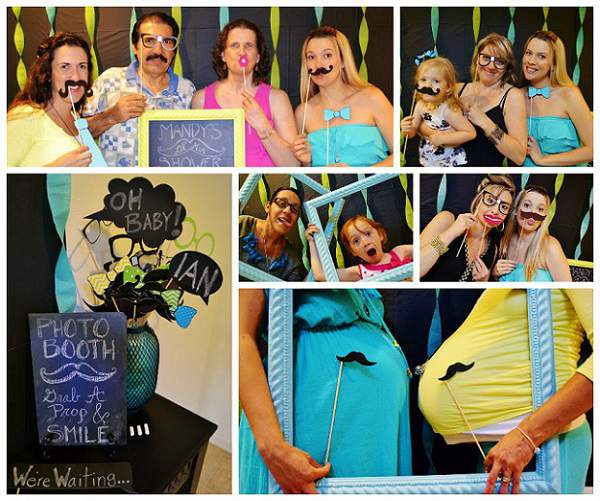 Image Source: adventuresinfluff.com
3. Hobbies
Having a baby doesn't mean you have to give up on your favorite hobby. Pick the thing you love most, and center your baby shower around it. If you're an avid cyclist, give out bike party favors and have bicycle-themed decorations and games. If you love books, have everyone bring their favorite book and write a line from the book to your baby. This shower will not only be fun; it will also remind you that having a baby doesn't mean you have to give up your life or radically alter your personality.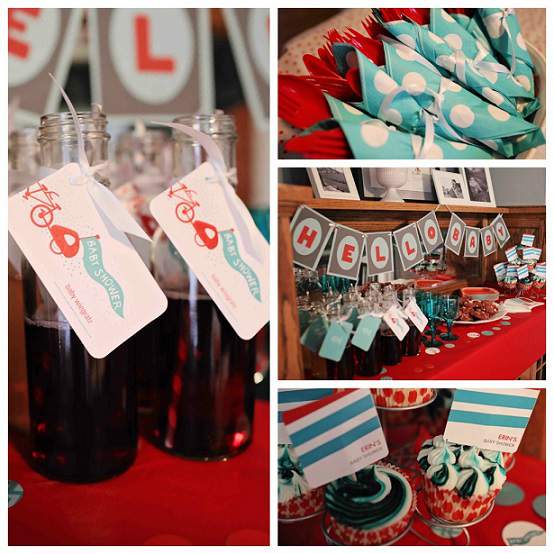 Image Source: peartreegreetings.com
4. Wisdom of the Past
Up until the 1950s, women gave birth under anesthesia. In the 1960s, women were expected to vacuum the house in high heels and full skirts. Every generation has had its own unique—and generally useless—piece of wisdom to impart to expectant mothers. Ask guests to pick a decade, dress up for that period, and bring a useless piece of baby advice. Then rejoice knowing that, while our current time might not be perfect for parents, you're certainly facing more options as a parent than you might have generations ago!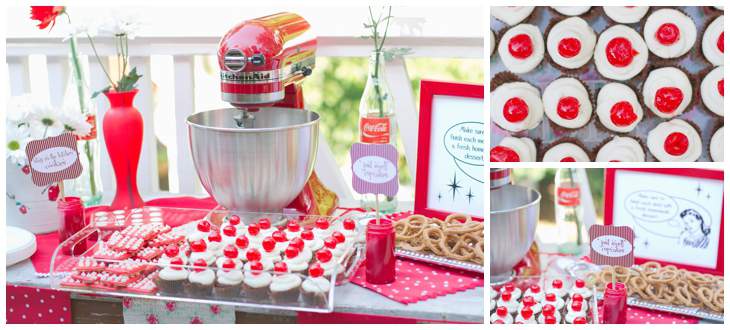 Image Source: www.icustomlabel.com
5. Heartfelt
If you're looking for something meaningful that honors your transition into parenthood, try using your baby shower as an opportunity to pass love and memories onto your baby. Have each guest record a video message or write a letter to the baby. Ask each guest to share with you one piece of parenting wisdom they've learned, or the worst piece of parenting advice they've ever gotten. The result will be a mix of tear-jerking love and lots of laughs at the mistakes and contradictions inherent in being a parent.
Finally, the main thing to keep in mind when planning your party is that you should allow your unique personality to shine throughout the whole process. If you treat your baby shower like any other party, you and your guests are guaranteed a great time.