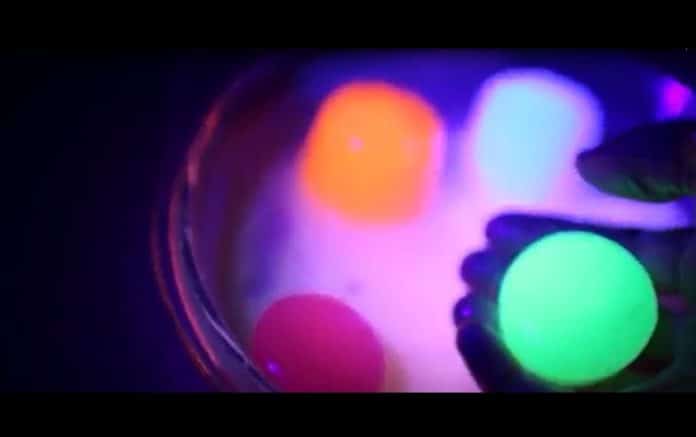 Here's a cool DIY which is perfect for any occasion and will impress little kids and big kids alike!
Note that the ice cubes are just for fun and are not meant to be eaten.

What you'll need:
• Glasses (preferably plastic)
• Hot water (not boiling)
• Glow in the dark paint
• 1 Spoon
• Oil spray
• Glass Bowl
• Black Light
Method:
Step 1 – Pour hot water in a glass. Add the glow in the dark paint and mix. Repeat for each color you want.
Step 2 – Put your glasses in the freezer for 2-4 hours or until the water is frozen.
Step 3 – Pour some hot water in a bowl, place the glasses in the water and wait a few seconds. This will help release the ice cubes.
Step 4 – Place all ice cubes in a glass bowl and spray with oil to for a psychedelic effect when the ice cubes melt. Whoa!
Step 5 – Turn on the blacklight, turn off the lights and watch the kids go bananas when they see all the amazing colors you've created !
If you like this DIY SHARE it on Facebook!
DIY by Joe Conza