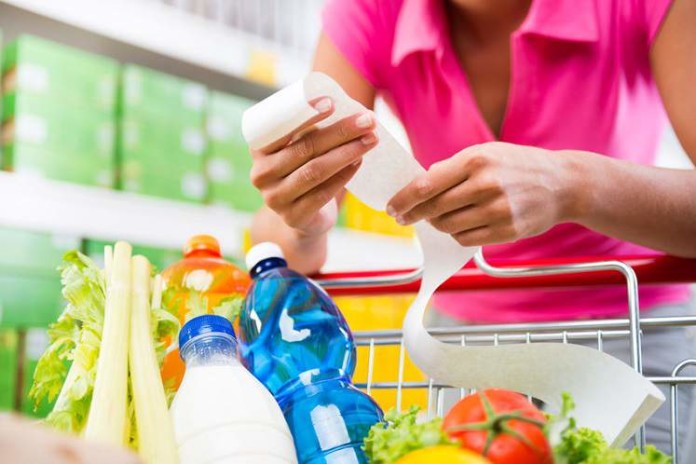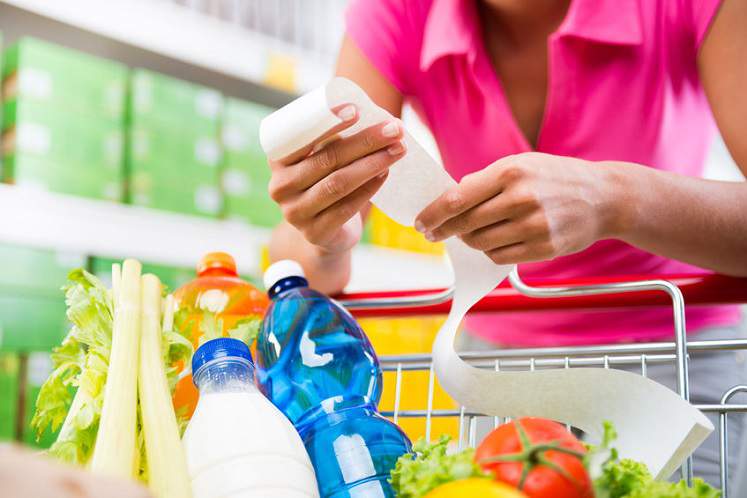 The best way to save on your monthly budget is to be conscious of what you spend on groceries. Here are the things to keep in mind and lookout for to save big on your grocery bills.
1. Collect Coupons: You can collect coupons in supermarket sale flyers, magazines, newspapers or online. If you are in Australia, you can also join the Cashback club Cashback Club for free to get discounts on your groceries and also clothing, insurance and even home loans!
2. Follow supermarkets on Social Media: Nowadays, most are active on Social Media where they post special deals and promotions. For instance, you can 'like' their Facebook page or follow them on Twitter to make sure you get all their updates.
3. Create your weekly menu based on what's on sale: Once you know what's on sale, create your menus for the week keeping those discounted items in mind.
4. Make a List: Don't just browse the aisles, if you are anything like me, you will end up spending on something you already have in the cupboard! Instead, after you have created your menus for the week, add all missing ingredients to the list. If you stick to your list you won't spend more than what you budgeted for.
5. Use Applications: There are also applications for iOS and Android to help make your shopping lists and menu planning. Anylist, Grocery List by Hensoft, Out of Milk.
6. Buy what's in Season: When you buy fruit and veggies while they are in season, they are not only fresh as they are most likely grown locally but they will cost less as there is good supply.
7. Buy Home brands: Did you know that a lot of the home brand products are made by popular brands on the same production line? Often the only difference is the label! In many cases, the home brand is just as good as other popular brands and cost half the price.
8. Take advantage of sales on non-perishables: Another way to make your groceries last longer is to buy frozen fruit and veggies, pasta, preserves and other non-perishables when they are on sale.
9. Avoid pre-prepared meals: Those may save you time but certainly do not save you money. Did you know the mark-up can reach up to 50%? Preparing your own meals is not only cost effective but you get to choose the ingredients and you know there are no added preservatives.
10. Go meatless at least one night a week: Meat is among the most expensive component of a meal. If you tend to serve meat at every dinner, try to go meatless at least one night a week.
11. Wash, cut & prepare food yourself: All packaged pre-cut fruit and vegetables are a lot more expensive and don't last as long.
12. Always double-check your receipt at the store: Prices are not always entered correctly in the system. Make sure the right price is being recorded on your receipt including any discounts. If you did not go through self-serve, take another look at your receipt before leaving the store to make sure the right amounts and prices have been entered.
13. Do one BIG shop for the week: This is great as you won't keep on going back to the supermarket for things here and there and won't spend on things you don't really need. Plus, you won't waste as much food. When you think about it, how many times have you pushed food at the back of the fridge to make room for more only to find it couple weeks later once it's gone bad!
14.Compare price vs size or quantity: Remember it's not because you buy the biggest size it's necessarily the cheapest option. Always look at the price per 100g or per 100 sheets( toilet paper, paper towel etc)
15. Separate Ethylene producing food items: Have you ever noticed how some fruit and veggies don't last as long as others? That's because some are more sensitive to Ethylene produced by other items. Ethylene is a gas that can cause other produce to become spotted and soft. All you have to do is separate these 2 groups for the Ethylene sensitive group to last longer.
What else do you do to save on your grocery bills? I'd love to know. Please comment below!