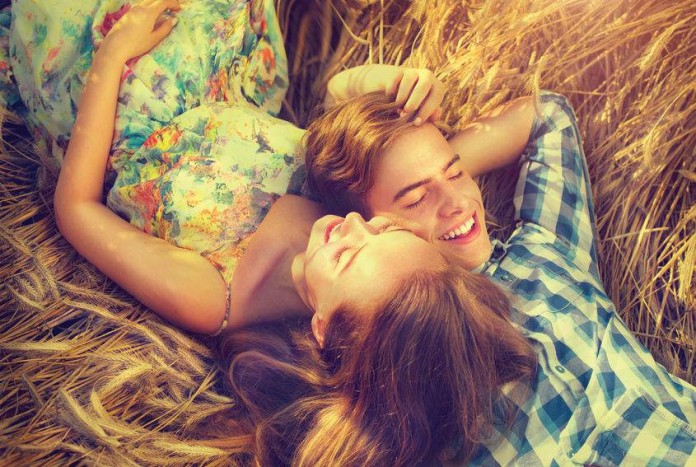 Whether you've always stuck to the basics in bed and you'd like to try something new or your previously exciting sex life has fizzled, here are 10 ways to shake things up between the sheets.
1. Perform a striptease
Pick your favourite sexy song, turn down the lights and have your partner sit on a chair. Trace sexy circles with your hips, bend over and touch your toes, and straddle his lap. If you want to tease him even more, tell him he's not allowed to touch you until the striptease is over.
2. Leave the bedroom
If you wait until you crawl between the sheets at the end of a long day to have sex and go through the same old motions, you're likely to get bored. Get it on in the kitchen, on the dining table, on the couch, in the laundry room or anywhere else that feels new and exciting.
3. Read erotica
The recent surge in popularity of books like Fifty Shades of Grey has brought erotica to the mainstream. But instead of cowering under the blankets with a flashlight to read it, why not read passages out loud to your partner? It might feel awkward at first, but I bet you won't even make it through the first sexy scene before you're creating your very own.
4. Use ice cubes
Stimulate your partner's senses by holding an ice cube between your lips and running it gently all over his body. Start with his lips, and then move to his neck, ears, shoulders, chest, nipples, arms, stomach and legs. Make your way to his genital area and gently run the ice cube over it until he begs for mercy.
5. Watch a dirty movie
Porn used to be the exclusive domain of men, but there are plenty of couple-friendly options to choose from these days. Adam & Eve and Digital Playground offer a range of high-quality productions with sexy storylines that are more enticing to women than the traditional male-oriented fare. Or check out websites like ForTheGirls.com and ErikaLust.com.
6. Use sex toys
Take a naughty little trip to your local couple-friendly adult store together and pick out some fun props. Have fun tying each other up with some fuzzy handcuffs or try warming lube, which heightens sensation. You could also pick out a vibrator to use together. If you're too shy to go into an adult store, shop online from the comfort of your home.
7. Pretend to be strangers
Plan to meet up at a bar or restaurant and pretend it's your first encounter. Start by asking each other questions about things you haven't discussed in ages, such as places you've travelled. As the evening progresses, move on to sexy talk. You'll soon be yelling, "Cheque, please!"
8. Get into sexting
Build anticipation by sending your partner sexy text messages throughout the day. Tease him with details of a sexy new outfit you plan to debut for his eyes only that night—then send him a suggestive photo. By quitting time, he'll be racing out the door to get home to you.
9. Make up kinky rules
One of my friends had a deal with her boyfriend that he'd get back-door action on public holidays. That man looked forward to Christmas more than anyone I've ever known. But by New Year's, she was ready for a break! Make up some fun rules—like October Oral—and you'll have something exciting to look forward to.
10. Make a Sexy List
Make a list of every sex act you've ever heard of—from the most vanilla to the raunchiest. When you're done, take turns saying whether each act is a 'yes,' a 'maybe,' or a 'no'. There might be certain things you're both curious about but have never tried. If so, cancel dinner on Saturday night because you have plans!
This is an edited excerpt of Sabrina Rogers-Anderson's book, A Fantastic Sex Life… And How to Get It! Find out more at sabrinarogersanderson.com